PADI Advanced Open Water Adventure Diver course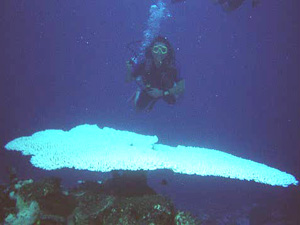 Want more diving experience....
Experience real adventure with the PADI Advanced Open Water Adventure Diver course. You will complete five open water dives and have the opportunity to try some of diving's most rewarding and useful specialty activities. This is a great course to get an introduction to different types of diving, it will broaden your awareness of the underwater environment and improve your underwater diving abilities.
A great way for you to have fun supervised diving, gain more experience, learn of new dive sites and meet new dive buddies.
                           What do I need to start?:
PADI Open Water Diver certification (or qualifying certification from another organization)

Minimum age: 15 (12 for PADI Junior Advanced Open Water Diver)

Good General Health & Fitness (*review divers medical questionnaire listed below)

Reserve your spot with a $96 deposit.
For full details email us at info@pacificwatersports.com include type of program requesting course information for, such as; Advanced Open Water Diver.
PADI Advanced Open Water Diver is also a prerequisite for some of PADI's specialty courses, Rescue Diver and will give you experience to do more adventurous dives with confidence.
This course includes five dives; two of the dives will be Deep Diver, the Underwater Navigation Diver and three of the following: The dives below in bold blue are the dives offered by Pacific Watersports for our course. 
Altitude Diver

Boat Diver 

Deep Diver - required (trained/educated to 100') 

Digital Underwater Imaging

Drift Diver

Dry Suit Diver

Fish Identification

Night Diver (very popular as many night dives you could be doing in the tropics) 

Peak Performance Buoyancy (improve your buoyancy control) 

Search and Recovery Diver

Underwater Naturalist (learn about the local aquatic life) 

Underwater Navigation - required (improve your navigation)

Wreck Diver  

Pacific Watersports course cost INCLUDES:  Orientation Session (classroom - Wednesday 7:00PM - 9:00pm at Pacific Watersports), Five Open Water Dives (completed in two days: Puget Sound or Hood Canal, WA), PADI Advanced Open Water Diver eLearning Fee (must be registered as an eLearner with Pacific Watersports - Aloha, OR for cost listed), Certification Fee, Additional Handouts, Fun and a Great Diving Experience....$279.00 
*Divers Medical Questionnaire: pre-view in advance as you may be required to obtain a Doctors approval using only this form before any in water training. Divers Medical Questionnaire - download form HERE.
Advanced Open Water Diver eLearning:
You can complete the eLearning option for our course, you will still complete the orientation session or If you plan to travel to a tropical destination and wish to complete all your academic portion on-line you have the option to do this before you go.  All dives listed above are (eLearning academic options) you may be completing at your next destination, you will do a total of five dives; deep and navigation are required, then 3 more will be completed, as examples they could be; boat, peak performance buoyancy, drift, underwater naturalist, ect....eLearning cost for Advanced Course is $183.00, this also includes the certification fee as well.
Sign Up for your PADI Advanced Open Water Diver eLearning Course here