PADI Navigator Diver Course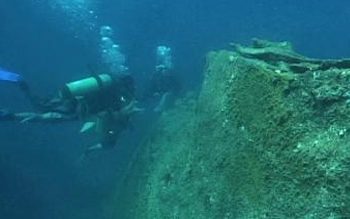 Underwater Navigation is a very important skill that you do every dive and you need to learn to do it well. Many divers have just accomplished basic reciprocal navigation in their open water diver course. In this program you will learn Distance Estimation, Natural Navigation, Underwater Patterns, Dive Site Relocation and more...
This course will help you refine and improve your underwater navigation skills.
Five BENEFITS for the Navigator course:
Builds Confidence and puts YOU in control of your dive.
Saves Energy.
Makes Dive Planning more effective.
Keeps you and your dive buddy together.
Saves Air.
What do I need to start?
PADI Open Water Diver (or qualifying certification from another organization)

Minimum age: 15 years old

Call to reserve a spot (503) 642-3483/DIVE

Register at Pacific Watersports, receive your Navigator Manual and start leaning NOW.

This course will include one classroom session, one day of diving (three dives), PADI Navigator Manual and PADI specialty certification. Once completed you will then be one-step closer working towards being a PADI Master Scuba Diver.
You can request a more detail brochure by sending us an e-mail at info@pacificwatersports.com, just let us know which course you are interested in and we will send it to you in a pdf file.