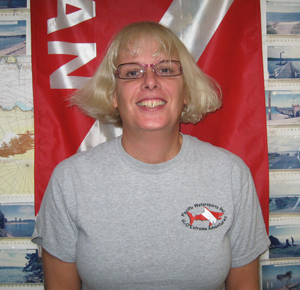 As the story goes it all started with seeing my father's dive gear. Of course, this was old school double hose, neoprene wet suit with no nylon inside or outside. Wow, I wanted to SCUBA dive however; I was only six years old. As time progressed my sister bought me a mask, fins and snorkel at age 12. I was hooked. I would snorkel in the rivers in Oakridge and yes, it was cold but I endured it. So when I was in high school my teacher was a SCUBA instructor and shared many stories of his adventures. I signed up for lessons and started diving in 1980 from a dive shop in Portland, Oregon. I was hooked for many years then got out of it since my kids were not interested in it. Many years later, I went to Hawaii for vacation, I thought to myself, I should go diving since I would be in paradise and all my previous dives were in the Great Pacific Northwest, which is still my preference. Wow, my first thought as I hit the water was WHY DID I STOP? As soon as I got back, I found Pacific Watersports, bought my dive gear and decided to continue my diving education where I left off, so I signed up to finish my Dive Master program. Now I can't get enough of diving. I would be happy even diving in a mud puddle. I love helping others learn to dive, be safe, and show them a whole another world that only a few get to experience. I LOVE IT!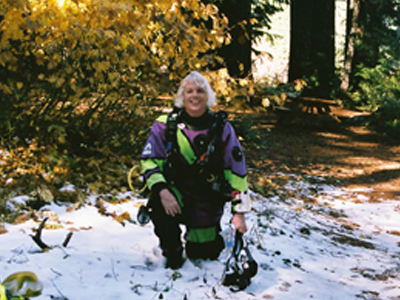 My other passions are: riding my bicycles, back packing with Madeline my doggie, snow shoeing, snow skiing, and just being fun and crazy. I also want to try sky diving, and climb Mt. Hood.
Enough of this LETS GO DIVING!!!!!!!!!