Pre-Owned Gear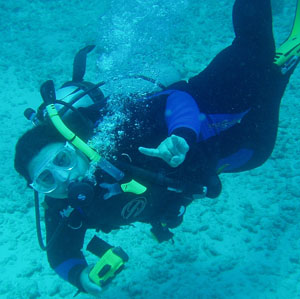 Here at Pacific Watersports we do have a used department where we sell all kinds of scuba and snorkeling equipment.
When purchasing pre-owned equipment not from our facility you need to know what you are purchasing, especially SCUBA gear.  
What does this mean?  
Many people purchase this equipment based on price alone and don't think about, can it be serviced when needed, is there parts available if something breaks, is this a major brand, is it what the seller told me it is, does it work properly, does it fit properly? These are all important questions to ask, we have had many of our customers come in with equipment they had already purchased to find the answer of one or more of these questions to be NO.  If you are purchasing any equipment new or used and have a NO answer then maybe you should reconsider the purchase.  Is it such a good deal anymore?  
Remember SCUBA Equipment is Life Support.
*All equipment purchased used at our facility is sold AS-IS, no refunds or exchanges.  We clean and check all the equipment before selling, we make any necessary notes as needed.  We always suggest that when you purchase any regulator or BCD that you should have them serviced unless noted just serviced.
PRE-OWNED GEAR: This is not a complete list of what we have in our used department, this will change without notice.
SCUBA Tanks: (2) Steel HP 80 with DIN valves, can not convert to yoke: New hydro, vip and filled, ready to go diving....great price $175 or buy both for $150 each (service completed $51 value for hydro, vip, fill)
SCUBA Tanks: (2) Steel LP 95 with DIN valves, can not convert to yoke: New hydro, vip and filled, ready to go diving....great price $150 or buy both for $125 each (service completed $51 value for hydro, vip, fill)
BCD Mares Alikai  (women's) like new condition, size small, color-black/light blue.  This BCD is weight integrated and back inflation style.....great price $95.00
BCD Oceanic Probe Bioflex,  size medium, color: black.  This BCD is weight integrated and jacket-style, includes BC knife.....great price $85.00
BCD SeaQuest Pro QD w/ Air Source alternate in very good condition, size x-large, color-black.  This BCD is weight integrated and jacket style.....great price $195.00
Fins Apollo Bio Fin Pro open heal w/spring straps (wear with wetsuit boots), Size Regular (large), color black good condition.  If you looking for good performance fin.....great price $60.00
Fins Scubapro Jet Fin open heal adjustable fin (wear with wetsuit boots), Size XL, color black, great condition.  This fin has more power then a basic fin & is easy kicking.....great price $49.00
Fins UDS Blades open heal adjustable fin (wear with wetsuit boots), Size Small, color Blue Green, good condition.  This fin has more power then a basic fin.....great price $20.00
Fins Scubapro Seawing Nova open heal w/bungee fin strap(wear with wetsuit boots), Size Small, color Blue.  This fin has more power then a basic fin.....great price $40.00
We have many more fins to select from - stop by to check out.
5 mm Farmer John ONLY in good condition very little use. Sizes available: Small - Medium - Medium Large.  When fitting for these plan to fit for one size larger then you think, for example you wear a medium try on a medium large.  We can assist you with the proper size, it will be important to try these on before purchase.  Great for many surface sports or tropical diving for those needing more warmth.  We rented these suits normally for $13 a weekend or you can BUY them for $15 (Small, Medium, Medium Large). 
Regulator Poseidon Odin w/regulator bag, pony tank SPG, for DIN or Yoke 1st and 2nd stage ONLY, needs service....great price $75.00
Regulator Oceanic Delta 1st and 2nd stage, set up for yoke tanks now but comes with DIN kit to convert....Now Only $75.00
Regulator Sherwood Classic 1st and 2nd stage, (pressure gauge, depth gauge & compass in console), great performance/dependable regulator for all types of diving, recently serviced....Great price $225.00
Regulator Sherwood Magnum 2 1st and 2nd stage, (pressure gauge, depth gauge & compass in console)....Now Only $125.00