Pacific Watersports can get you diving in about 4 weeks and YOU WILL GET QUALITY TRAINING and have FUN. Our Beginning Open-Water Diver Course while learning to SCUBA dive is an exciting experience into the underwater world.  You will learn the fundamentals of scuba diving you will have fun and adventure. This will allow you to feel confident, relaxed and enjoy the breathtaking underwater scenery.  Upon successful completion of the course you will become a PADI Certified Open-Water Diver. PADI, The Professional Association of Diving Instructors, is the largest certifying agency in the world and is recognized world-wide.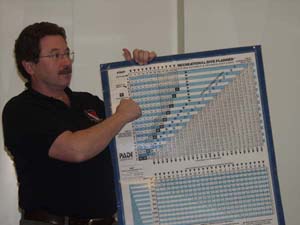 Being a scuba diver also gives you the options to expand your horizons into many special courses like Adventures in Diving (Advanced Diver), Rescue Diver, Wreck Diving, Altitude Diver, Boat Diver, Deep Diver, Peak Performance Buoyancy, Equipment Specialist and many more. These are just a few future adventures you have to look forward to when signing up for our next course.
Course Break-Down of our Scuba Program
Acedemics: Classroom    Confined Water: Pool    Open Water: Four Training Dives
Where?
The first night will be an orientation (classroom only: 5:30PM - 9:30PM) at PACIFIC WATERSPORTS. The remainder of the classroom and pool sessions will be held at the Forest Grove Aquatic Center - 2300 Sunset, Forest Grove, OR (503) 359-3238 ETA from Beaverton - 25 minutes via T.V. Hwy. /from Portland - 35 minutes via Sunset Hwy. The Forest Grove Aquatic Center is located behind the Pacific University in Forest Grove. To download directions as a pdf click HERE.
When?
Our traditional scuba program is offered as a Sunday (3-pool sessions 5:30PM-10:00PM)/Tuesday (2-classroom sessions 7:00PM-9:30PM) program and if this doesn't fit your schedule, we also offer an eLearning scuba program (on line classroom) Sundays (3-pool sessions 5:30PM-10:00PM) , through out the year depending on your personal schedule.  We do scuba dive all year round!  If these previous scheduled course dates listed don't fit your schedule we do offer private programs at an additional cost. To view up-coming class schedule click HERE or to view detailed store calendar click HERE
Are there any Prerequisites?
Yes, good general health and fitness (review medical questionnaire on next page), comfortable in the water, minimum age limit of 12.  You will be required to make a continuous 200-yard swim or snorkel swim 300-yards with mask, snorkel, fins, not timed and ten-minute float/tread water.
What's included in the Costs?
Your own personal Participant Training Kit (PADI open water diver manual, recreational dive planner, logbook, portfolio carry case), DVD rental, use of pool training scuba equipment, rental of SCUBA equipment for open water training dives and certification fee.
We also have three bonuses as a participant of Pacific Watersports includes equipment, training and rental equipment savings certificates.  
Open Water Course costs a total of $479.00.  You must furnish: SCUBA mask, snorkel, fins, inflatable safety surface signaling device (need to furnish by the last pool session), lodging, transportation, access/parking fees, food and two tank air fills during the open water training weekend.  
We have taken the cost of the course and broken it down into three separate payments, if you wish; $125 due when you register (participant training kit will be given at time of registration with deposit paid), $304 due at orientation session of class and $50 due when you pick up your rental equipment. See prices below for different options.
Referral  Scuba Program: For those who only wish to complete their classroom and pool training here through us and will be traveling to another destination to complete their open water training. Cost is $369 and broken down into two payments; $125 due when you register and $254 due on orientation session.
eLearning scuba Open Water Course:  eLearning you will complete the classroom on line, please call for full details for this program or go to: eLearning Open Water Course.
| | |
| --- | --- |
| Group Training w/ Open Water in the Puget Sound- $479 | |
| Group Training w/ Open Water Referral- $379 | |
| Private Training w/ Open Water in the Puget Sound- $759                  (eLearning option offered for this program ONLY) | |
| Private Training w/ Open Water Referral- $479                               (eLearning option offered for this program ONLY) | |